I am excited about participating in the
Summer of Color Love Challenge this summer hosted by Kristin at Twinkle, Twinkle.
For this first week, the challenge colors/favors are Rainbow Sherbet. What a great, colorful way to kick things off, with pinks, oranges, yellows and white. Look for this weeks Linky Widget at the link above and come join in the fun! I started in simple pen and ink, which I kinda liked for its simplicity: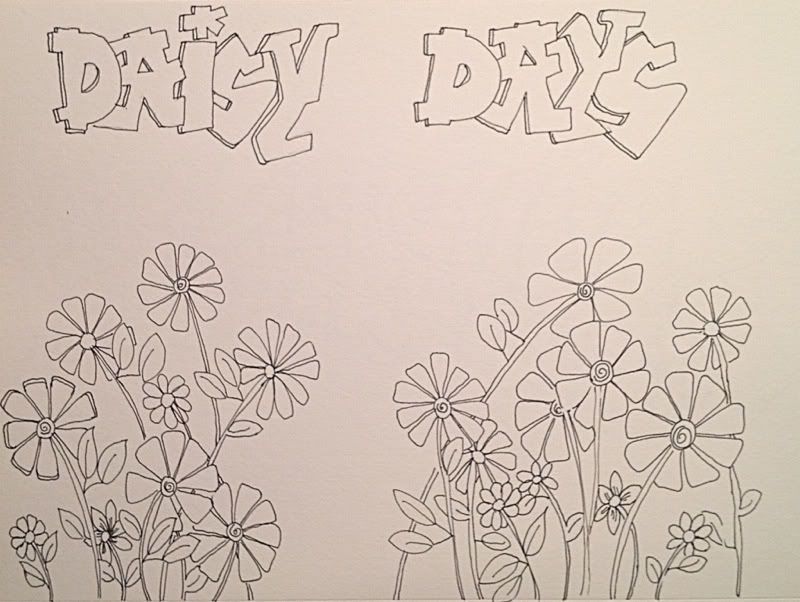 But in keeping with the theme, I used my Inktense pencils in my favorite oranges, pinks and yellows to bring some summery colors to the scene. Of course, I couldn't put it away without adding some lettering, which I think ended up being a bit too heavy handed for daisies. But, another great learning moment. Here's the end result: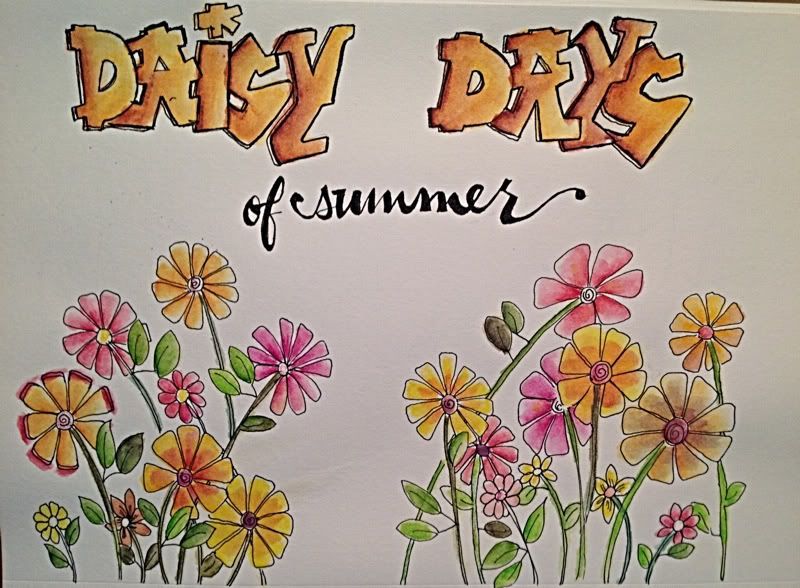 Hope everyone's week is off to a great start!